Physician Assisted Medical Weight Loss Programs
We provide physician-led individualized care in the treatment and managed care of weight loss. Personal counseling, nutritional foods, pharmaceuticals, and physician supervised diets are part of our approach to guiding patients toward fitness, nutrition, and emotional and physical wellness. It is much healthier to get patients to lose weight rather than treating their co-morbid conditions such as diabetes, hypertension and hyperlipidemia. We focus on our effective 1:1 physician counseling program that helps to educate the patients on behavioral, diet, nutrition, and fitness issues that are required for an individual to keep off weight for their lifetime.
The best fitness strategies for that individual patient to maintain muscle while losing weight are also discussed and objectively determined as to which weight loss program is right for them.
Our commitment to you is to a safe, medically approved weight loss program that is individualized to your specific needs and expectations. We believe that even after achieving the initial weight loss, the process is ongoing and maintaining your weight and health is imperative to our success in treating your weight condition. The journey to a "New You" starts here and in many cases, demand a change in lifestyles and behavioral habits. We continually educate you concerning these lifestyle changes from a nutritional and medical standpoint - allowing you to feel "good" about yourself again "inside and out".

Do it for the ones you love, Do it for yourself!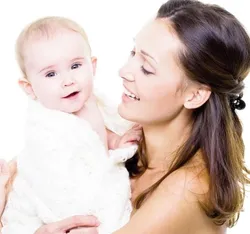 Now is the time to take control over your health and minimize the risk factors concerning your overall health now and into the future. The largest contributing factor to your health is maintaining a healthy weight and diet. Realize the body you desire and make the commitment of health for you and your family.

What are you waiting for?
The time is now to do something for yourself that benefits you and your family. Young or old it is never the wrong time to take control of your health. The complications associated with abnormal weight and obesity are symptomatic of hundreds of other medical conditions. The correlation of being overweight to heart disease, diabetes, and other serious medical complications is well documented. Physician-based weight loss programs realize the potential complications associated with obesity and poor health, but also in creating a program that fits your lifestyle, medical needs and overall health going forward into the future. Unlike commercial weight loss programs that make unrealistic claims or allow for weight to be gained immediately upon reaching your desired weight loss, we will create a customized maintenance program to keep the weight off once and for all, all for a NEW healthier YOU!

Why Physician Assisted Weight Loss?
There is no faster way to safely lose weight than with the guidance of a physician. In fact, average weight loss is about 21 pounds in 4 weeks. Incredible results like this come from you and your physician working one-on-one to create a plan that's medically tailored to your body. If you have tried other weight loss programs with little or no success, you know it can be a frustrating and disappointing process. Only your physician can offer the latest proven medical weight loss options available to you. These options are safe and medically proven to be the most effective in your initial desire to lose weight and your long-term goal of maintaining these results. All other non-physician weight loss services state in their literature: "before starting any weight loss program please consult your physician"

The truth about weight loss is that there are many options available to you and in many cases these various plans will allow you to lose weight. However, most people fail in their attempts to lose weight or to lose weight permanently, many people put their health at risk by not fully understanding the repercussions of the diet they selected. What may be a good weight loss alternative to other individuals could be medically contraindicated for what you need from a weight loss plan. Your physician is formally trained to understand the various weight loss options that are healthy for you based upon your personal goals, medical history, nutritional habits, and your metabolism. By understanding your needs from a medical and personal goal viewpoint your physician will create a customized, individualized program that will give you the results you expect without the need for special food supplements, pre-packaged meals, or other gimmicks that other non-physician plans offer.

Overview of Weight Loss Programs Offered Prescription Drug Program:
These programs involve the use of FDA-approved prescription diet pills to curb the appetite and jumpstart the weight loss process. The programs also include individualized counseling and exercise components.


Modified Program: This is a custom designed plan with many options. Based on a number of factors, patients and their physicians will decide on which modified program will fit their needs and how quickly patients want to reach their goals, and a program will then be designed specifically based on these needs. such as Glycemic Index, High Protein, and other metabolic rate weight loss programs.
Adjusting Your Metabolic Rate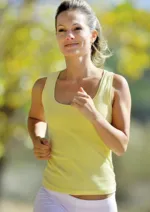 One of the secrets to any weight loss attempt is boosting your metabolism. Starving yourself is not the answer. A combination of a healthy diet and basic life style changes will come together to help you achieve normal weight. Throughout your individualized weight loss program, we will advise you as to your latest BMI (Body Mass Index) as well as your present metabolic rate. These tests allow us to adjust your exercise, nutrition, and calorie intake during and after you complete our program.
It's as easy as 1,2,3!!
1. Meet the doctor and staff. Get to know who you'll be working with over the next several weeks. A few simple tests will determine your individual needs for the program.
2. Find the plan that's right for you. After your evaluation, your doctor will recommend a particular plan for you, and work with you to customize it based on your needs.
3. Start your personalized program! Your doctor will provide all the tools you will need for success. You'll meet with your doctor weekly for support and to chart your progress.
What Makes Us Different - Makes Us Unique!
In addition to our physician weight loss programs we offer total body solutions through our maintenance weight loss programs to keep the pounds off indefinitely and specialty services for ageing, and hormone replacement therapies. We teach you what you need to remain successful in your weight loss. We establish normal weights, periodic BMI and Metabolic Rate workups as well as teaching you nutrition to allow for the change of lifestyle you have just accomplished. Our dedicated staff is with you from beginning to end.
Are you interested in exploring our medical weight loss options? Call Cooper Street Medical Clinic in Mansfield, TX at (817) 453-2123 for more information!