All professionals at Cooper Street Medical Clinic maintain the highest levels of accreditation and pursue ongoing education to stay abreast of the latest trends in the medical field. Read on to learn more about our staff's experience and training.
Sapan Bindal, M.D., MHA.
Family Doctor in Mansfield, Midlothian & Fort Worth TX

| Family Medical Clinic

Cooper Street Medical Clinic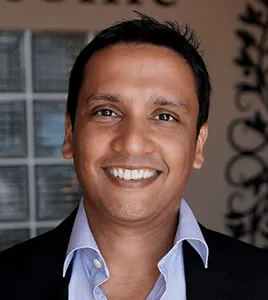 Medical Credentials
Dr. Sapan Bindal is a board-certified Family physician, who trained at one of the top 10 programs in the northeast US. He currently lives in Mansfield, close to the clinic, with his lovely wife, two kids, and a dog.
He is extensively trained in inpatient and outpatient medicine, population health, preventive care and integrative medicine. He has a lot of experience in providing urgent care, hormone treatment including bioidentical hormone therapy, medical weight loss etc.
We are open 5 days a week and accept almost all insurances. Beyond practicing primary care and walk in, we offer urgent care, allergy testing, and electronic medical records to provide seamlessly integrated care.
In the Community
Dr. Bindal continually offers his medical services free of charge for non-profit organizations and schools in the community.
David W. Lee, Jr., MSN, APRN, FNP-C
Nurse Practitioner in Mansfield, Midlothian & Fort Worth TX
| Family Medical Clinic
We are fortunate to have David Lee as a Team Member. An advanced practice nurse with a certification in family care, he has completed a graduate degree program in nursing. With over 20 years of experience in Emergent Medicine, he brings a wealth of knowledge to the table. As an extension of Dr. Bindal's practice, David is able to provide reliable patient care.
David has moved to the Midlothian area from North Houston. With him he brings his wife, and 5 dogs.
The Fightin' Texas Aggies are a favorite pastime for David, his loving wife, and their son