Urgent Care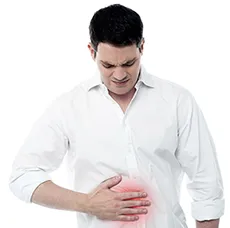 There has been an increase in demand for urgent care facilities in the United States as patients look for more convenient and affordable ways to fulfill their medical needs. Urgent care is a viable alternative to going to the emergency room for many patients who didn't have any other option in the past. Whether you've already been diagnosed with a medical condition that requires continued treatment or you're experiencing symptoms that are concerning to you, urgent care may be the answer.
What Is Urgent Care?
Though your best source of care is your primary care doctor, there are situations where you need to see a physician as soon as possible. Many people cannot afford the cost of going to the ER for issues that aren't life-threatening. Instead, they have the option to visit an urgent care facility. Doctors can provide basic medical services at urgent care centers including tests, treatments for injuries, and prescription medications.
Reasons to Go to Urgent Care
When deciding if you should go to urgent care instead of the ER, you have to evaluate the seriousness of the problem. If the problem is potentially life-threatening, like cardiac arrest or profuse bleeding, go to the emergency room. Here is a short list of the cases where you might opt to go to urgent care instead of going to an ER:
- An injury while playing sports (sprain, fracture, cut).
- A cold, fever, or sore throat.
- Mild to moderate asthma or allergy flare-ups.
- Back pain or sprains.
- Symptoms of STDs or urinary tract infections.
- X-rays and blood testing.
- Persistent, uncontrollable vomiting and/or diarrhea.
Benefits of Choosing an Urgent Care Facility
The first benefit of going to an urgent care facility is the cost. It can be excessively expensive for the average patient to go to a hospital ER for even the most basic treatments. According to estimates by Medica Choice Network, emergency room costs can be five times the cost of urgent care treatments. Another benefit is that you don't always have to schedule an appointment—you can just walk in. The wait at urgent care facilities is usually much shorter compared to wait times at an ER.
Do you have an emergency and need to visit urgent care ?
Call Cooper Street Medical Clinic in Mansfield, TX at (817) 453-2123 for more information!